Meet juggle 👋
A smart little property
management tool
You don't need to be an expert to handle maintenance,
invoices and tenants.
How can juggle help you?
How does it work?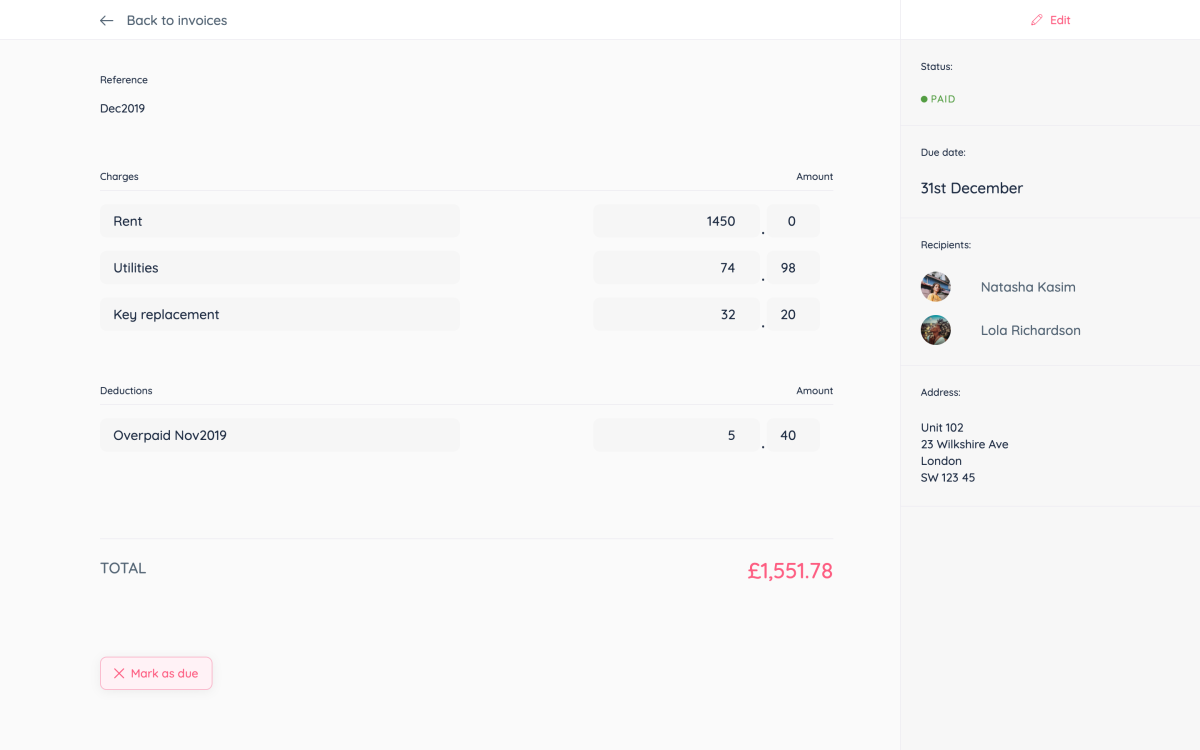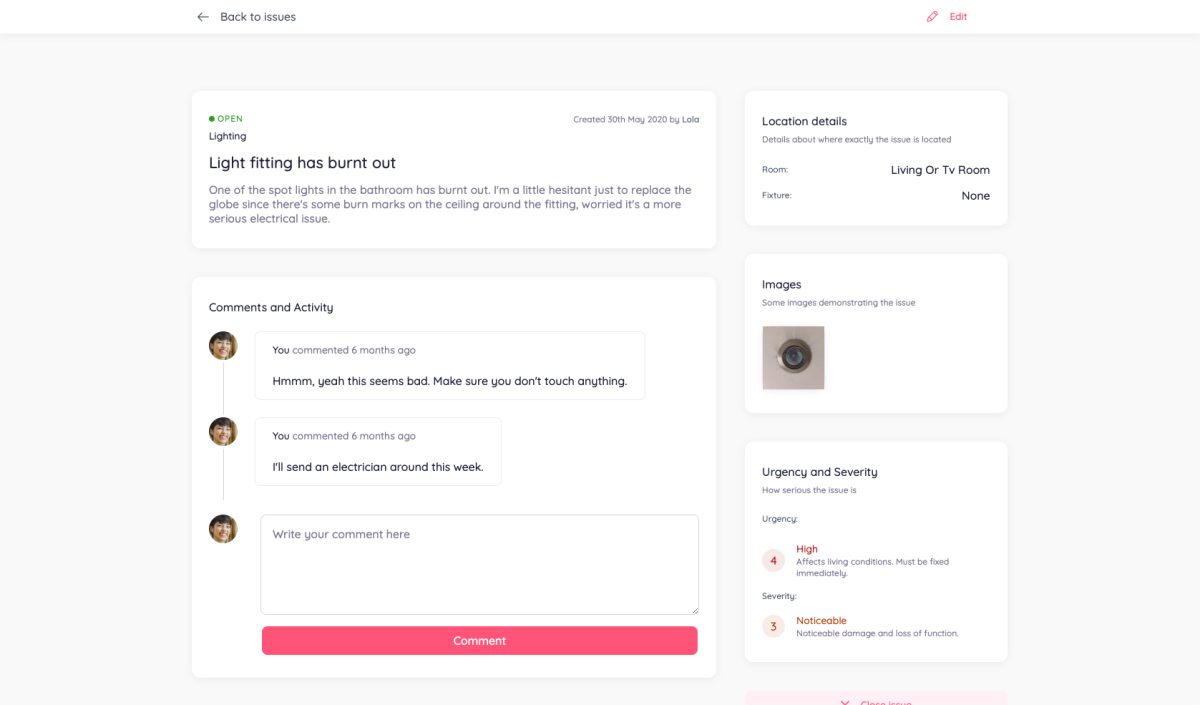 Detailed maintenance reporting
No more faffing over what's wrong or where. Get details such as location, problem severity, & images.
Create flexible, itemised invoices
Easily add charges or deductions to your tenant's monthly invoices as you need.
Easily accessible on your mobile
Both you and your tenants can create issues on the move and upload images directly from your phone.
Stay updated with email notifications
You and your tenant get email notifications when issues and invoices are created or edited.
juggle makes property
manageable.